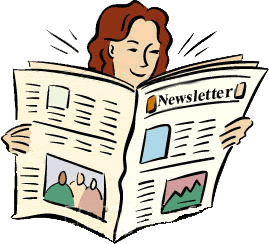 Please click to view the June 2020 Newsletter
COVID-19 {travel and your health}
If you are like us, you are on information overload regarding the coronavirus and feeling uncertain.  At CLO, we want to do our best to stay informed and mitigate our risk to employees and consumers.  In order to do this, we need help from you.
If you or someone who lives in your home is traveling in or has recently traveled in an identified higher risk area or outside of the country, please let Karen Burpee, HR Director, know so that we can make an informed decision related to how we move forward in order to decrease the risk for other employees and consumers.
If you feel ill and have symptoms associated with COVID-19 (fever, cough and shortness of breath), inform your supervisor immediately.  We will require a doctor's note before you return to work.  CLO will pay the co-pay for this doctor visit if you return with a doctor's note indicating that you were seen for symptoms related to coronavirus and your receipt showing proof of payment.
If you haven't done so already, please get the flu shot.  CLO will reimburse up to $30 for the flu shot.
Avoid touching your eyes, nose and mouth.
Cover any cough or sneeze with a tissue and then throw the tissue away.
Avoid close contact with others when possible.
Continue to follow all precautions related to hand washing, cleaning and disinfecting described in previous memo.
We understand this is a very stressful time.  We want to remind you that both EAP and a Success Coach are available to you.
EAP  can be reached at 800-316-2796
Stephanie Bourne, CLO's Success Coach, can be reached at 269-330-0466 or Stephanie@ERNSuccessCoach.com
The situation is changing quickly and I'm sure this isn't the last communication you will get on this matter.  We will continue to keep you informed as things happen that impact CLO.  Feel free to contact your supervisor or any one on the administrative team with questions or concerns.